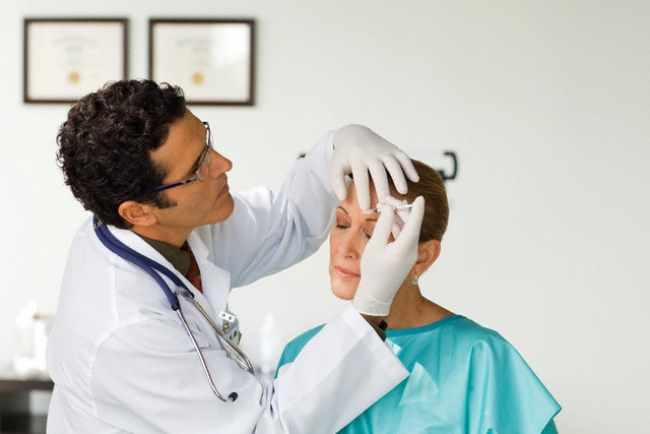 Expert surgeons in Mexico not only perform advanced types of facelift procedures, but also deliver the latest alternatives to firm up the skin and tissues of your face; refining a refreshed appearance.
While non-surgical face lift methods are not permanent, they deliver fantastic results for those who have realistic expectations of exactly what they can do.
Non-surgical Face Lift Techniques
There are numerous types of non-surgical face lift available, including techniques that use radio frequency energy, infrared energy or intense pulsed light. These procedures are minimally invasive, without associated pain or discomfort and require little recovery time.
A non-surgical facelift is best fit for those witnessing the early signs of aging, indicated by lines around the nose and mouth, mild loose skin and pre-mature jowls. Extreme excess skin or deep wrinkles are best suited for mini-lift or a traditional facelift.
A new epoch of facial enhancement has arrived in Mexico with the help of intradermal fillers such as Botox, Restylane, Juvederm and Radiesse and subdermal fillers such as Sculptra.
Laser Facelift — Superlative Non-Surgical Option
Laser facelift is a non-surgical alternative to facelift surgery, which is commonly referred to as laser skin resurfacing or laser peel. During laser treatments in Mexico, a carbon dioxide (CO2) resurfacing laser is used to eradicate the top layers of skin that have become profusely impaired, and further boost new skin cell growth. The laser treatment is used for deeper facial lines and wrinkles.
Thermage — Skin Tightening Treatment
Thermage face treatment can lessen the appearance of fine lines and wrinkles in facial skin. It is a widespread anti-aging treatment that employs heat to encourage collagen production and stimulate new collagen growth.
Thermage treatment introduces exclusive radiofrequency tools in order to safely heat the deeper layers of the skin while cooling the skin's surface. Thermage can lift the brow, soften skin of the forehead, tighten the loose skin around the chin, jaw and neck, and enhance the appearance forehead creases and laugh lines.
Juvederm and Restylane — Volume Enhancement
Juvederm and Restylane are injectable acid facial fillers that add volume and restore moisture to the skin. These facial fillers can plump up the folds that run from the nose to the corners of the mouth, fill in lines between the eyebrows and add natural fullness to the lips or fill in acne scars.
Botox — Pleasing to the eye
Botox is an injectable treatment that can visibly smooth and soften moderate to severe frown lines between your brows.
Get a FREE quote for Facelift
Once you click the button you will receive your quote in your email within a few minutes and we will never spam you.