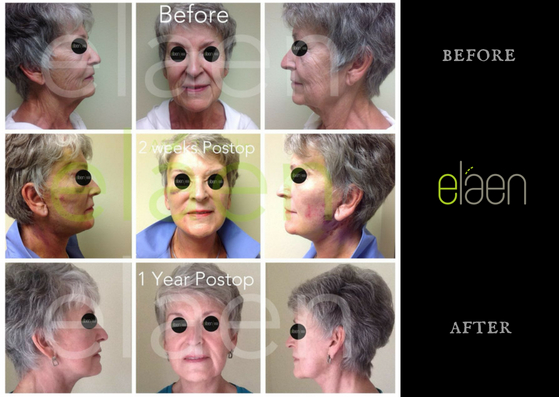 Does your appearance imitate your true beauty? Facial blemishes and untimely signs of aging can diminish your confidence and perhaps impact the way others relate to you.
A facelift is the clinical approach to re-instating your self-confidence and refining the appearance of facial wrinkles, jowls, and surplus skin. It can transpose lax facial tissues, which often impose a fatigued appearance.
The best candidates for facelift surgery are healthy individuals who have loose skin, but still render skin elasticity and definitive bone structure.
Optional procedures can further enhance the outcome, including:
Facial implants
Soft tissue augmentation
Resurfacing
Wrinkle reduction by injection
What to Expect During Your Facelift Consultation
For successful achievement and instrumental safety of your facelift surgery, it is significant for you to communicate openly with your facelift surgeon in Mexico. Prepare yourself to answer challenging questions and discuss the following:
What are your expectations and desires for facial enhancement?
Current and past medical conditions, drug allergies and surgical treatments
Overall health grade
During your facelift consultation, your plastic surgeon may also examine or discuss key factors related to facelift surgery in Mexico.
Examinations and Computer Imaging Before Facelift Surgery
Facelift Options-Surgical and Non-Surgical
Examine skin tone, skin elasticity and facial proportions
Examine and measure your face
Take or examine existing photographs/Computer Imaging
Discuss course of treatment
Discuss risks factors or impending complications
Discuss the type of anesthesia available
Assess Medical History—Pre-existing Conditions
Hypertension (High blood pressure)
Scarring issues, including keloid scars and hypertrophic scars
Bleeding issues, including blood clotting
Skin Anatomy
Your skin is put to the test over the years. It withstands many changes. The dermis, or lower layer of skin, slowly thins out. Your skin is encompassed by a number of different tissue types, including elastin and collagen. Elastin produces elasticity, and collagen endorses the tightness of the skin. Over time, these proteins begin to breakdown, causing the unwarranted loose skin. Losing elasticity creates the effects of gravity and sagging skin, while the muscle and tissue composition under the skin progresses into wrinkles.
A facelift can't entirely erase these signs of aging, however with the elite combination of facelift procedures being offered today by premier facelift surgeons in Mexico, it enables you to reach your ultimate goals of perfection.
What Facelift Mexico Does Not Offer
As a restorative surgery, facelift Mexico does not change the skin itself nor does it stop the aging process. Facelift Mexico resolves cheek laxity, jowls, and neck laxity.
You can also visit our facelift Cancun, facelift Puerto Vallarta and facelift Tijuana websites and learn all the information you need!
Get a FREE quote for Facelift
Once you click the button you will receive your quote in your email within a few minutes and we will never spam you.