"I recently had facelift surgery with Dr. Alejandro. I am so pleased with not only the results but the entire experience at eláen." — Carmen R.
Have you recently looked in the mirror — only to find sagging facial skin, jowls and wrinkles make you look older than you appear? Is the toll of time written on your face? Facelift Surgery in Mexico is one of the most coveted surgeries in the world to improve your appearance and self-confidence.
Performing 4 to 5 facial plastic surgeries per week, our surgeon recognizes the importance for you to understand exactly what to expect, so only then — you can make the right decisions for your personalized plastic surgery experience in Mexico.
What are the major issues concerning you? Cheeks, jowls, deep wrinkles, neck bands, excess skin, or any combination of the above.
What is your tissue grade? Skin type, complexion, thickness, sebaceousness, tendency toward scarring, and ability to heal.
What are the unique characteristics of your face and neck different? Deep set eyelids, prominent cheekbones, a beauty mark?
Here at eláen Plastic Surgery and Hair Transplant Center, a dedicated team has created the most unforgettable environment — an environment that allows patients to feel comfortable, surgery that is affordable, and world renowned surgeons at your fingertips.
Facelift Mexico
Mexico's leading board-certified plastic surgeon, Dr. Alejandro, begins with Twilight Sedation. Using this technique, our surgeon is able to achieve a natural, refreshed facial result — leaving no room for error and an easier, faster recovery period.
Our lead surgeon uses SMAS face lifting technique to tighten the tissue layer called the Superficial Muscular Aponeurotic System (SMAS) along with the overlying skin to a more youthful position. This lifts and tightens the jowls, neck, and cheeks to a more youthful position. At the end of surgery, Dr. Alejandro positions and holds the skin flap into its final position with dissolvable, suspension sutures and completes the final trimming. He then raises the flap with retractors and, using a special syringe, sprays a FDA approved Tisseel fibrin glue on the underside of the skin flap and into the base of the underlying tissue. Fibrin glue can help avoid the formation of pockets within the tissue and avert seroma formation. Moreover, aside from negating the necessity of drains (which is much more comfortable for the patient in the post-operative period), there is also less dermal discoloration postprocedure, particularly in the postauricular region, as well as less localized edema postsurgery.
Following Mexico Facelift Surgery, we require you to stay overnight in our hospital suite. Facelift surgery at eláen Plastic Surgery and Hair Transplant Center is often combined with another rejuvenating treatment such as correction of the upper or lower eyelids or an eyebrow lift helps correct wrinkles on the forehead.
Get a FREE quote for Facelift
Once you click the button you will receive your quote in your email within a few minutes and we will never spam you.
Reviews
Mexico has incredible hospitals, clean, patients are treated with total care, professionally Dr Enrique and his team take their job very seriously and give the best results one would expect.

Elaen's public relations personnel, Lori Payne, answered all my questions and concerns, arrange all my appointments as well as follow up very quickly to accommodate my schedule. Dr. Alejandro was very professional, extremely knowledgable and very personable. My results for the arm lift perfectly matched my vision. I received stellar service throughout the entire process, including hospital staff, and the entire process took minimal amount of time. I strongly recommend Elaen, Dr. Alejandro and the location of my hospital stay to anyone considering surgery

Superb! Dr. Alejandro, Lori the coordinator, nurses and the entire staff were outstanding. They answered all questions professionally, clearly, patiently and promptly about the surgery and post-op expectations. They offered the latest approved surgical techniques. The follow-up care was excellent. Dr. Alejandro's credentials are sterling. The hospital is state-of-the art in Zapópan near Guadalajara. It can hold its own with the finest in any country. It is also aesthetically pleasing. Patient care is superb. I researched carefully, as you should, where to have my plastic surgery performed. Elaen was an excellent choice all round. Do not fear coming to Elaen in Guadalajara in any way. The city and the colonial gem, Tlaquepaque, nearby are safe, beautiful, filled with cultural activities and fine cuisine. The Mexican people are universally kind and cordial. I recommend that you stay fairly near to the hospital in any number of delightful places in Mexico should there be any minor glitches. Combining your healing process with a pleasant vacation will take your mind off things. Lori is a goldmine of information on what you might enjoy. Am I glad I chose Elaen to get rid of my "turkey wattle?" Absolutely. The results look terrific.

staff and facility was excellent. Unfortunately had complications and had to stay for 8 weeks.

I wanted this done for such a long time. I got the guts to go, and my results are amazing. My Dr. was warm, compassionate and knowledgeable. All of the worries of a major surgery, are calmed when you meet the staff..I cant wait to get my next procedure...THANKS Erika

I can't say enough about Dr. Alejandro and his staff. I was made to feel comfortable every step of the way. I am extremely pleased with the overall experience that I received from Elaen. From the beginning I was a little nervous for I had not had any surgery done in the past and Dr Alejandro explained step by step what I could expect. They were very warm and had a very personable attention. The day of the surgery couldn't have gone smother. From the facilities to the staff and the moment of surgery I was very comfortable and extremely well treated Before I was self-conscious of my appearance so I had liposuction, breast augmentation and Rhinoplasty. It has made a big difference in how I look and feel. The results turned out even better than I had hoped for, he did a fantastic job. My recuperation was excellent, in very little time I was feeling well and could see the results. I have been complimented by other doctors here in California about the job well done, as well as by so many friends and other people. They were very professional, My nose is looking amazing, just as I hoped for, no problems whatsoever, my breast are the perfect size for my body and liposuction changed how my body looks. Thank you so much to you and your staff for giving me exceptional care. I gladly recommend you to any of my friends considering cosmetic surgery.

The whole process for the treatment was very comforting and an enjoyable process for first timers, but for the procedure itself was not that great. The end results where not as expected. It did not look like a professional rhinoplasty.

I cannot begin to express how very happy I was with my experience at Elaen! The doctors were absolutely wonderful! I was never so well looked after in all my life! The hospital was spotlessly clean...the food was excellent...and the care was better than I could ever have hoped for...the follow-up was above and beyond my expectations, and above all, I am extremely happy with the results of the surgery. I have recommended this fabulous service to all of my friends!

Last August I went to see Dr. Alejandro and Dr. Nashelli for extensive procedures after weight loss. Dr. A. did my tummy tuck and liposuction of my thighs and abdomen and Dr. N. did my fat transfer to the face to boost volume. Since my husband has to go to Guadalajara on engineering business it made the most sense to us to go there. I consulted other surgeons but Reveert ended up being my primary choice. When we got the "thumbs up" from an engineer friend of my husbands from Guadalajara, we booked the trip. I am chronically anemic and the doctor made sure I had extra circulating iron. Dr. A was very concerned about my health. There are a couple minor issues from my surgery that the doctor is going to fix FREE when I return to have him give me a neck/lower face lift and rhinoplasty in another month or two, as long as my iron is good. The complication was a divot in fat on my right side and my left knee. My surgery was complicated and extensive because I am correcting excess skin after weight loss. So in these cases there are bound to be a couple minor issues. I hated having the drains in after my tummy tuck but I tend to swell anyway. I am grateful for the reasonable fees and our ability to have choice in paying 1/2 of what we would pay here in the USA for the same surgeries. I was pleased enough with the doctors work that I am returning, as previously mentioned to have my more things fixed. When you lose weight you can become self conscious of all the extra skin. I am grateful to both doctors for the good work.

When my husband and I began our research to find an international site for my surgery, we looked at and investigated several different options in several different countries. Guadalajara, Mexico was one of the possibilities we were considering. Never having done anything like this, we had several serious concerns. We Americans have been told that Mexico is very dangerous to visit and the quality of medical care is "third world" quality. Nothing could have been surprised us more than to discover that there is no truth to those rumors. At least, our experience with Reveert was top drawer all through the entire process! First of all, our International Patient Coordinator, Alexa Mendoza, made everything (from hotel, transportation, and even tourist locations) seamless and smooth. We literally had nothing to do but allow ourselves be taken care of in every aspect. We were treated as honored guests by everyone! Dr. Alejandro and staff are, at once, extremely professional and deeply kind and caring. Dr. Alejandro gave us all the time we needed to ask questions and gave complete explanations of my procedure. Everyone spoke very good English, too, which helped to be even more comfortable and assured us that there would be no misunderstandings about what to expect. The result of my surgery, breast lift, is outstanding! I expected good or better, and received excellent! Should I ever need another procedure in the future, I won't even search here in the US (Minnesota). Dr. Alejandro, from now on, will be my "GO-TO" doctor. Quite frankly, we made many new friends, saved thousands of dollars, and got the best service anywhere from Reveert in Guadalajara, Jalisco, Mexico. So, relax and enjoy with no worries.

I was tentative and worried like most would be when deciding on surgery. I did my research and found Reveert and from the start was feeling very happy with my choice. When I arrived I was even more impressed and completely put at ease. In my opinion a person could not make a better choice. Everyone was very attentive and personable. The surgery itself took place and the care I received was unbelievably good...the doctors the nurses and especially Alexa the coordinator were incredible. The results were perfect more than I expected and anyone I know that is looking for cosmetic surgery I recommend them to Reveert. There is no doubt in my mind that I made the perfect choice. Andy

Until the day of my breast augmentation I was not even decided about which breast size I would exactly like, but the doctor advised me so well and he ordered three breast implants of different sizes so that I could make up my mind a few minutes before the surgery. In the end I trusted 100% in the doctor's experience and let myself convince. Now I am very glad of this decision, because the doctor really knew better what I wanted than I did! I was extraordinarily surprised about how simple everything was, and right the same day I went home - without any pain and with much happiness.

I am very pleased with the overall experience that Reevert had to offer, from consultation to post-surgery. When I first made my decision to have my implant surgery done outside of my home country i was nervous, primarily because i was worried about mis-communication between the spanish-speaking staff and myself, a non-native spanish speaker; i was also worried that my personal comfort would not be as high of a priority as i wanted it to be. I cannot express how glad i was when i found out that they had a fluent english-language speaker; Reevert puts a lot of care and effort into making sure that their international clients feel 100% comfortable in every aspect of their stay, from making sure that you get to the facility stress-free, have 5-star accomodations pre and post srugery, act as a translator when needed, and even work around your schedule; they understand that as an international client you need more help than usual navigating daily life and that the non-regular business hours are when we need them most. They make themselves available via phone, if not in-person, 24/7 so you can truly feel stress-free and enjoy your stay. The rest of the staff and the doctors are great and extremely friendly. They do everything they can to make you feel comfortable and let you know that you matter to them; everyone is always smiling and acknowledge you as soon as you enter the room. The doctors explain everything! They sit with you and explain all the different possibilities, their pro's and con's for your particular situation, and then go through the entire surgery step-by-step so you feel secure in what you're doing. They are extremely open to answering any questions you may have, and explain their answers in depth so that you not only know the answer, but so that you truly understand what is going on inside of your body. My experience with Reevert was great, and i would recommend anyone, especially international clients, to choose Reevert for any type of work they want to have done.

I just wanted to tell the doctors thank you again for the time and care they took in doing the procedure to me. I am very grateful and will be back in 4-6 months.

I want to tell you how much I appreciated your help Thurs night. I am so glad you were persuasive and REALLY encouraged me to see Dr. Nashielli, she was awesome. I am thrilled with her professionalism, and am sure I have now found a Dr. I can be 100% comfortable with. I had hesitaitons with the other dr., but felt obligated.
Staff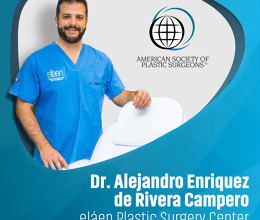 Dr. Alejandro Enriquez
Plastic Surgeon
---
A board-certified Plastic Surgeon by the Mexican Council of Aesthetic Plastic and Reconstructive Surgery.